- Legendary German-English bilingual dictionaries on disc -
(for WinXP/Vista/Windows 7/Windows 8)
Muret-Sanders Classic
Muret-Sanders Classic e-Dictionary
(German to English, 1902)

Recommended by top translators

"It pays to consult larger ones such as the old Muret-Sanders: published around the turn of the century [1900] it still remains the finest and most thorough German-English dictionary."
The Muret-Sanders dictionary is widely lauded as the greatest German-English lexicon of the modern era, containing enough material in its huge 2,500 pages to satisfy every curiosity you have ever had about what a word can mean and its varied uses.
400,000 German words from the two Grosse Ausgabe German to English volumes.


2,400 pages searchable from the program's search engine or a word processor.


The dictionary is usable either from the disc itself without installing the software or from the hard drive after full installation.


Contains a great many terms no longer found in modern dictionaries.


Contains all sections of the original dictionary, such as the Guide to Pronunciation, Measures, Weights and Coins, etc.
top
General Dictionary Features
Search 2,458 pages by individual word from the search engine or word processor
Zoom to single line or full-page view for viewing similar words and phrases
Full install to the hard drive or run it from disc.
Use with GE Trans, a German→English Translator companion (shareware download)
Software features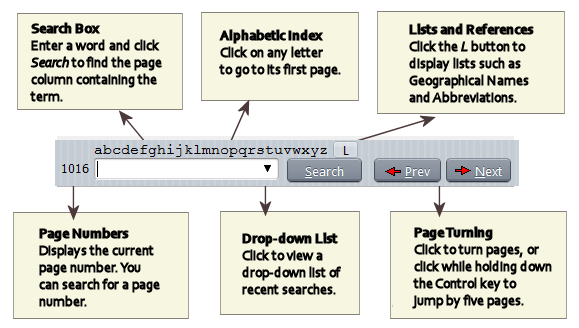 e-Dictionary tools (Bottom left of screen)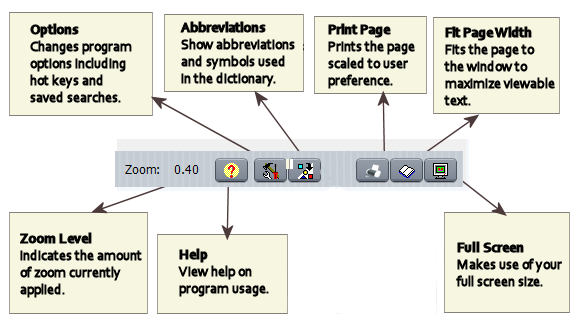 e-Dictionary tools (Bottom right of screen)
top
Sample entries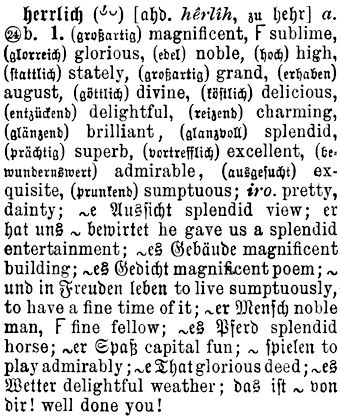 herrlich (Muret-Sanders)
top
Order Online
Click the "Buy Now" button to pay with PayPal (a PayPal account is not required).

Muret-Sanders Classic e-Dictionary
German to English (1902)
DVD-ROM, 2458pgs
$49.95
(If you don't have a Paypal account, look for "Don't have a PayPal account?" and press "Continue")


GE Trans Translator
registered version

Pricing

All prices are in USD. Prices may convert on order form to local currency.
Postage is included in the price. Allow 7 days for shipping via international airmail.
top
Latin-English Dictionaries
We also provide Latin to English and English to Latin dictionaries, fully searchable, on DVD.
These being, A Copious and Critical English to Latin Dictionary (Smith and Hall, 1870. 973 pgs), A Latin-English Dictionary (Smith, 1871, 1217 pgs), as well as A Copious and Critical Latin to English Lexicon (Riddle, 1851. 1,406 pgs).
Click here for full information on the Latin-English dictionaries.
top
Classic Greek-English Dictionary
We can provide "A Greek to English Lexicon" by Henry George Liddel, 1883, fully searchable, on DVD.
Click here for full information on the Greek to English dictionary.
top
e-mail:
software@theabsolute.net
- German to English Dictionaries on Disc -