- Classic Greek-to-English searchable dictionary on disc -
(for WinXP, Vista and Windows 7)

Overview
We provide the following, searchable, bilingual dictionary on disc, for your PC. The e-Dictionary software hosts 1,789 searchable pages from this classic Greek to English dictionary. The e-Dictionary is fully installable to your hard drive, or can be run directly from the DVD.
A Greek to English Lexicon
by Henry George Liddell, 1883.
top
Greek to English Lexicon
A Greek to English Lexicon (1789 pgs, Liddell, 1883)
- Sample image -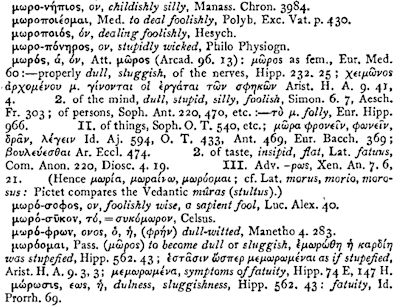 (click image to enlarge)

A classic in the translation of Greek.
1789 pages searchable by word from the program's search engine.
Contains all sections of the original dictionary, such as the Preface, the Addenda et Corrigenda, the List of Authors, with the Editions Referred to, and the List of Abbreviations.
top
General Dictionary Features
Software features
click images to enlarge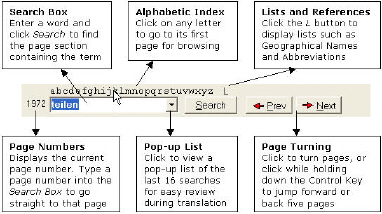 e-Dictionary tools (Bottom left of screen)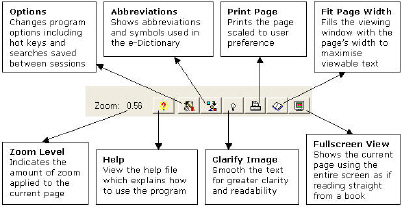 e-Dictionary tools (Bottom right of screen)
Special note: Please note that because of the age of these books the pages may have occasional imperfections such as blurred patches of text, errant marks, etc. that were either part of the original artifact, or were introduced by the scanning process.
top
Order Online
Click the "Buy Now" button to pay with PayPal (a PayPal account is not required).

e-Dictionary
Greek to English e-Dictionary
DVD-ROM, 1789pgs
$39.95


Pricing

All prices are in USD. Prices may convert on order form to local currency.
Postage is included in the price. Allow 7 days for shipping via international airmail.
top
About us
We began by making the Legendary Muret-Sanders German-English dictionary available as a searchable e-Dictionary. Our latest project has been to do the same for Latin-English dictionaries.
top
e-mail:
software@theabsolute.net
- Classic Greek-English Dictionary on Disc -